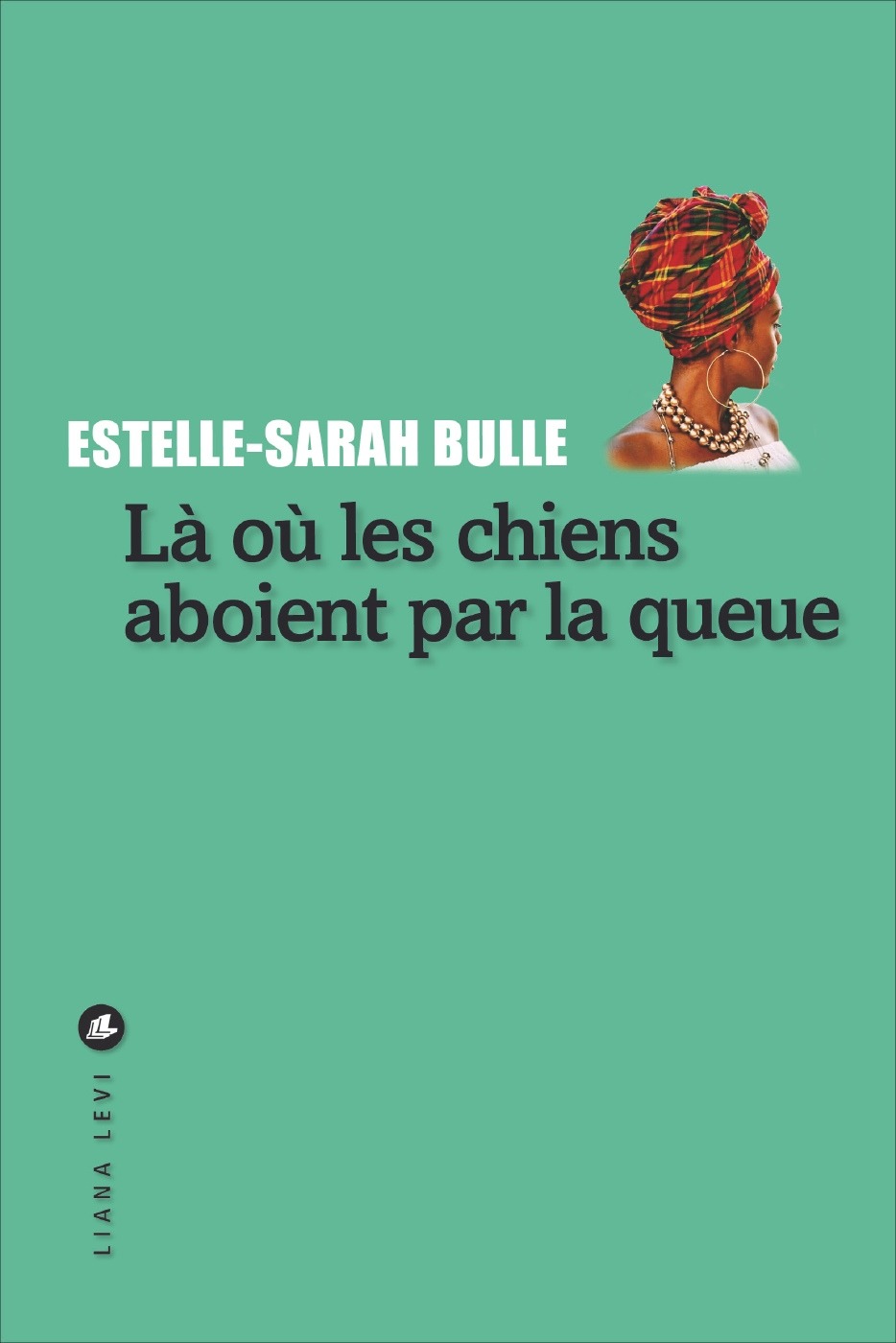 Where the Dogs Bark by the Tail
Là où les chiens aboient par la queue
35,000 copies sold
Foreign sales : World English language (Farrar, Straus & Giroux) ; Spain (Tiempo de papel) ; Japan (Sakuhin Sha)
The interwoven history of the Ezechiel family and Guadeloupe in the 50s and 60s; the bittersweet reality of exile in the mother country in the decades of the 70s to 2000; a novelistic whirlwind that examines the métis identity handed down from one generation to the next.
A young woman born in the Paris suburbs, whose skin color and holiday memories alone link her to her father's native Guadeloupe, asks herself questions about her métis identity. At her request, her old aunt Antoine, flamboyant and indomitable, unfolds the history of their family, the Ezechiels, that echoes that of the island in the second half of the twentieth century. In an effervescent story, interspersed by commentaries of other members of the family, Antoine tells the tale: a childhood deep in the countryside with a bit of a bandit father and a light-skinned mother who died early; the splendors and the slums of Point-à-Pitre; the Caribbean sea trade; the traditions and beliefs; the eruption of modernity; male-female relationships; the rifts in a highly hierarchical society… Over the course of conversations, a picture also emerges of the mindset of that generation of West Indians, the «internal immigrants,» who chose to settle in the mother country.
Carried along by unforgettable characters and amazingly inventive language, Where the Dogs Bark by the Tail pieces together all the nuances of Guadeloupean culture, its richness and it hidden wounds.
Estelle-Sarah Bulle was born in Créteil, France, in 1974 to a West Indian father and a Belgian mother. Following studies in Paris and Lyon, she worked for consulting firms, then for several cultural institutions. She now lives in Val-d'Oise, France. Where the Dogs Bark by the Tail is her first novel.
Already 30,000 copies sold
Prix Stanislas, meilleur premier roman de la rentrée littéraire 2018
Prix Carbet de la Caraïbe et du Tout-Monde 2018
Prix APTOM 2018
Prix Eugène Dabit du roman populiste 2018
« Of fierce beauty and facetious poetry. » Télérama
« A luminous novel about roots. » L'Humanité
« Carried along by a powerful romanesque breeze. » RFI
« Estelle-Sarah Bulle's literary debut is quite simply stunning. » Lire
« The fate of a generation of West Indians between two worlds. » TV5 Monde
« In luxuriant French mixed with Creole. » L'Obs
« One is sorry to have to leave the endearing protagonists of this saga with autobiographical overtones. » Livres-Hebdo
« A text full of sensitivity and talent, and not without humor. » Page des libraires
« A melodic, endearing, and piquant novel with the flavor of true stories. » Le Figaro Littéraire
« A poetic and political epic. » La Croix
« In limpid writing, the unparalleled story-teller Estelle-Sarah Bulle here raises a magnificent, profound hymn to her parents, her roots, and her dual allegiance. » Le Matricule des anges
« A lovely book at peace. » Le Point
« From start to finish, this book bubbles with a febrile humanity. » Le Parisien
« She open a window on a land, a story, and a past that too often seem very distant from us. » Paris-Match
« A wonderful first novel. » Glamour
« It's all of a semi-fantastical poetry. Enchanting. » Elle
« A grand family epic. » Le Monde
« She deploys a treasure trove of imagination to recreate the life of her people and their universe. » Libération
« She dips her pen in joyous ink, spiked with a zest of homespun Creole, to recreate the cheeky Guadeloupe of the twentieth century and the new towns of the Paris region, the land of migraton. » L'Express