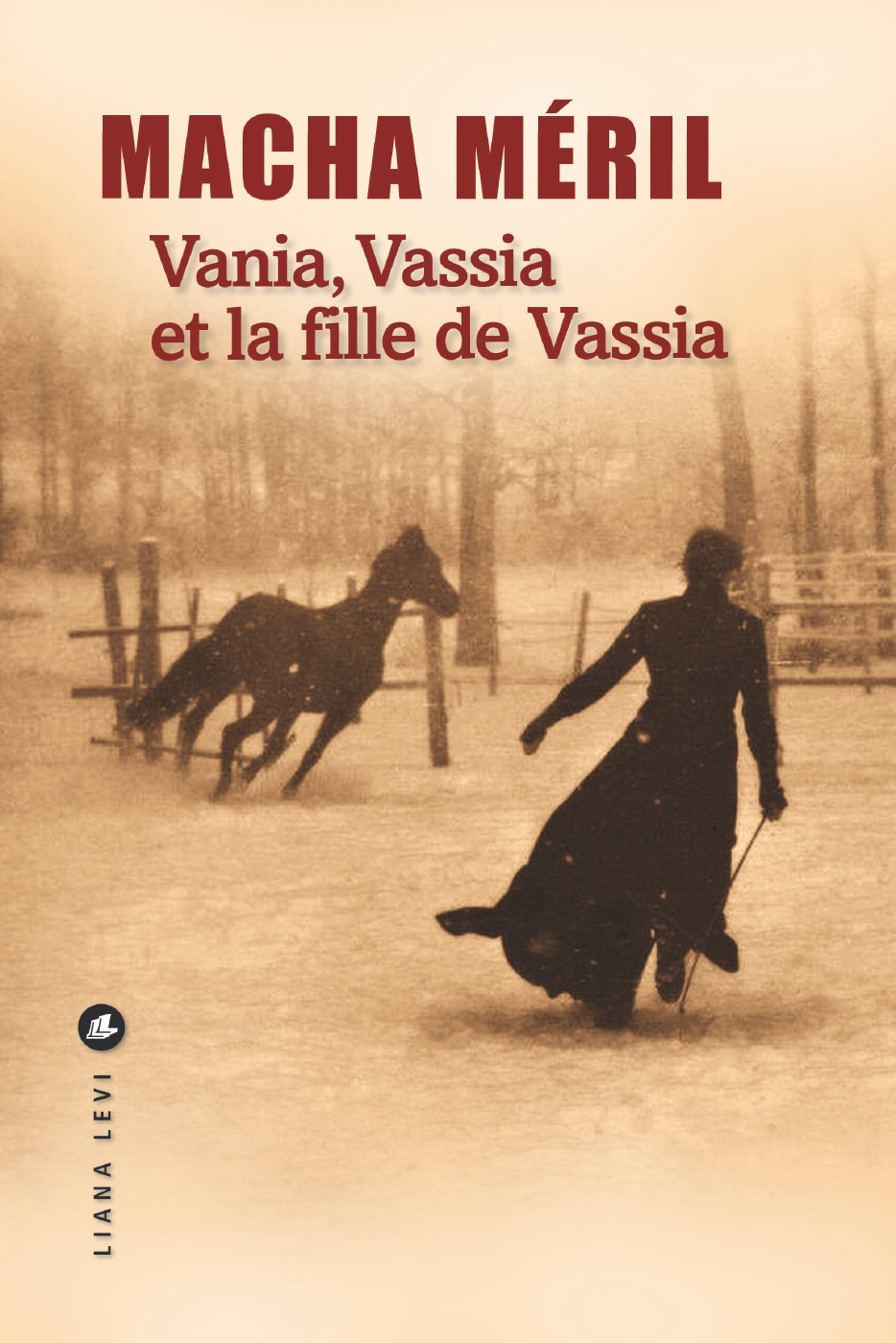 Vania, Vassia, and Vassia's Daughter
Vania, Vassia et la fille de Vassia
46,000 copies sold
all rights available
Three lives tell the little-known story of the Cossacks in France, during the war and post-1945. A great saga in which Macha Méril incorporates elements of her own life.
In a valley of the French Corrèze, between woods and wild fields, a small community of Cossacks prepare to celebrate the Orthodox Christmas. It's January 1939. For almost twenty years, these sons of the tsarist imperial horse-guard have led an autonomous life on the La Motte estate inherited from a Russian general. Having arrived in France following the October Revolution, these men devoted themselves to horse-breeding. But the war opens old wounds: shouldn't they try to rid Russia of Bolshevism, even if it means siding with Hitler? That's the choice of Vassia who hasn't managed to turn the page on the past. He leaves behind his only daughter, Sonia, who's already lost her mother, and his unfailing friend Vania, who knows a thing or two about war and wants nothing of this new adventure. Vania will take care of her and stand by her side right to the end of the road to assimilation. Determined to escape the poverty of her little community, she throws herself into a brilliant political career, while Vania modestly deploys his quiet strength in support of her ambition.
The characters in this surprising novel are animated by the same questions that bedeviled the community of White Russians during the war and post-1945: to resume the battle against Stalin, to integrate into French society and forget the past, or to remain Russian while defending the French Republic?
Born Marie-Madeleine Gagarine, Macha Méril, daughter of a Russian prince exiled in France, began her career in cinema after training in the Charles Dullin National Theatre of Paris and the Actor's Studio in New York. She made her name in the mid-60s as one of the personalities of the New Wave. After acting for a few years in Italy, she returned to France to pursue a career in cinema, television, the stage, and writing. The author of numerous works, for many years she's harboured this sweeping novel that evokes the condition of Russian émigrés in France.
About
« An exhilerating novelistic sweep. » Elle
« We rejoice at this confirmation of the talent of Macha Méril who, better than anyone, raises a hymn to that fellow-feeling between the Russians and the French, shared with the same fervor in both life and the arts: love. » Le Figaro Magazine
« An almost patriotic hymn in praise of the feminine as much as a self-portrait in reverse. » Boomerang, France Inter
« Macha Méril turns out to be quite a novelist! » France 2, Télématin
« Macha Méril has the gift of recounting lives that, between tragedy and comedy, envelop us in an aroma of adventure and passion. » Madame Figaro
« The soul of the land of one's roots. » La Vie
« With rare scope, the actress and daughter of Russian aristocrats who fled the 1917 Revolution magnificently returns to her roots in this literary saga. » Version Femina
« She skillfully mingles memories of her own childhood with the great political events of the 20th century. » Point de Vue
« A thrilling saga. » Gaia
« Through the fate of one person, Macha Méril recounts the whole history of 20th France. » Matin Dimanche
« The passionate, exuberant, dramatic Slavic soul of Macha Méril hovers over this endearing feminine figure. » Avantages
« A hymn to a successful emigration, and perhaps a form of generous gratitude. » Libération
« Everything rings true in this enthralling panorama. » L'Avenir