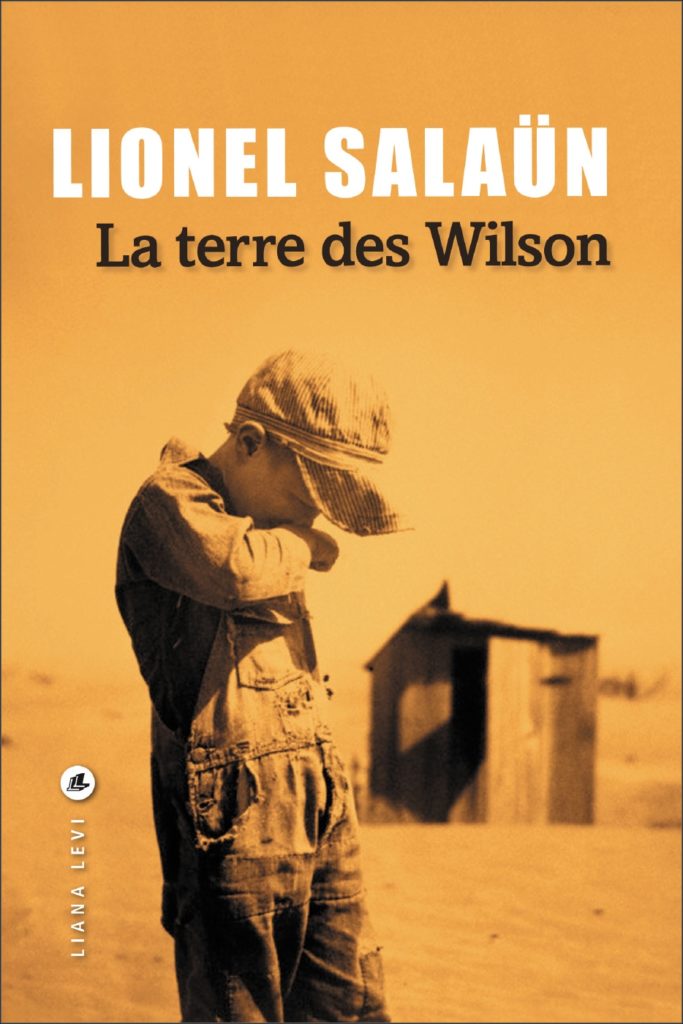 The Wilson's Land
La Terre des Wilson
Dick Wilson left his miserable patch of land in northwest Oklahoma with his mother when he was just an adolescent. Fifteen years later, there he is, back again in a hat and fine moustache, driving a beautiful car with chrome fenders. Returning to the little family farm isn't easy, as so many bewildering things have happened during his absence. His childhood friend Annie Mae is now living with old Samuel, Dick's father, an uncouth, violent man with whom she has a child. Dick hides his bitterness behind friendly manners and ambitious projects, for which he hires Jasper, a poor wretch from the area. What does he hope to find in this desolate land? Perhaps the black gold everyone's talking about. Perhaps yellow gold—alcohol—for which he knows all the secret routes and which, in this state where prohibition is upheld, could be a money-spinner. Perhaps some answers to his own demons.
Lionel Salaün returns to the landscapes of the American heartland, that of the early thirties, of the Great Depression and «dust bowls,» of tornadoes that brought farmers to their knees for almost a decade. A fierce world where the only saving grace is fellowship.
Lionel Salaün was born in 1959 in Chambéry, France, where he currently resides. He is the author of two very well-received novels, The Return of Jim Lamar (2010), the winner of a dozen literary prizes, and Bel-Air (2013).
"There's something of Steinbeck and Rash in Lionel Salaün's new novel. A wound so deep it makes anything possible, whatever the cost." Page des libraires
« Beautiful and masterful writing that succeeds in carrying us away as though in a tornado flowing between low hills before picking up speed and carrying all before it. » Lire
« He has the gift of setting the reader down right in the heart of America with incredible deftness. And cleverly orchestrated throughout. » Ouest-France