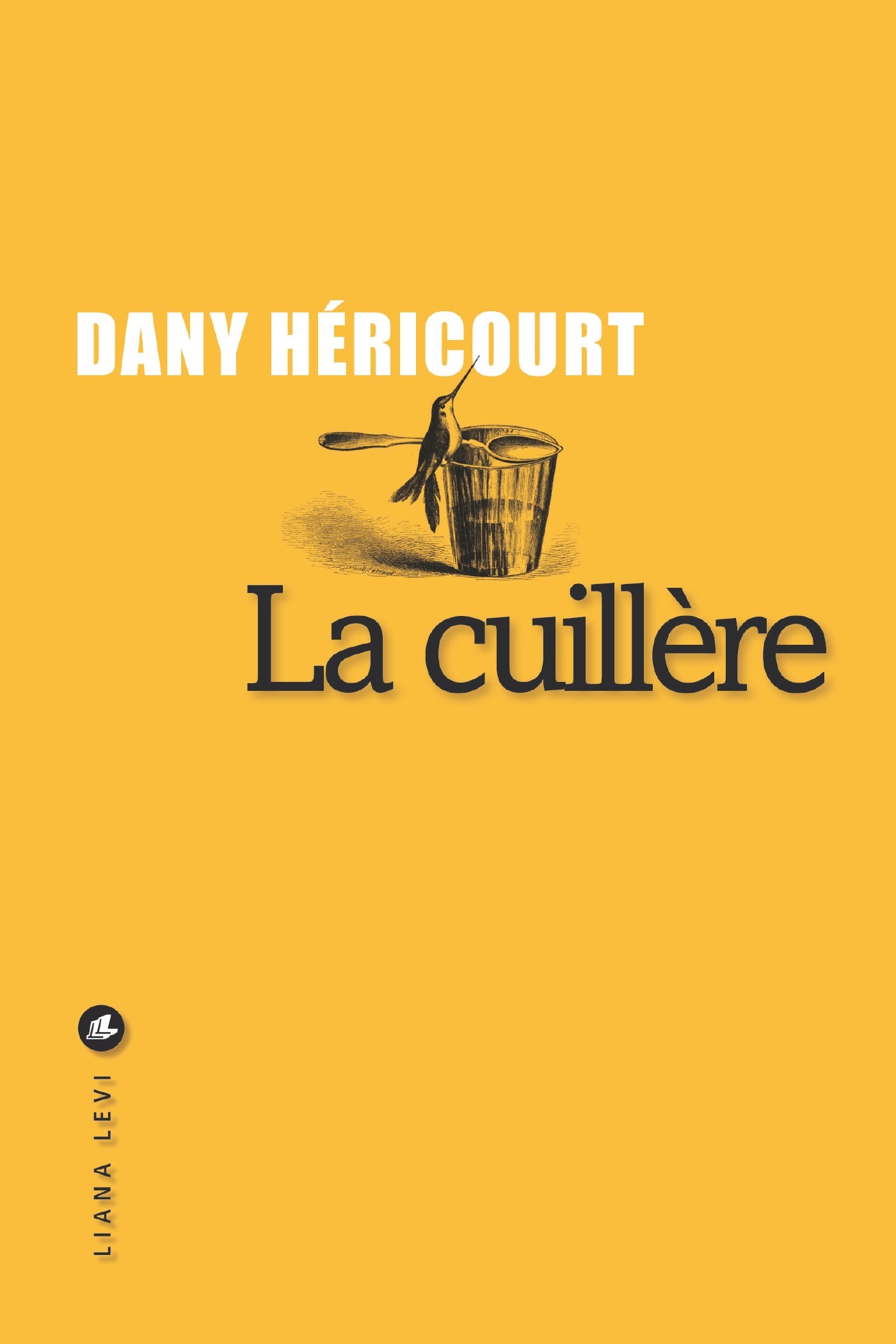 The Spoon
La Cuillère
Foreign sales : Italy (Solferino) ; Russia (No-Age)
How does one proceed with Life, after the sudden death of a beloved father? Seren Madeleine Jones has no idea, but she'd like to find out. Armed with a wry sense of humour, a fierce imagination and the last object her father used – a silver spoon – she sets off on an initiatory journey from Pembrokeshire to Burgundy. Where, potentially, the story first began. A quirky, heartfelt road-movie of a novel.
The shiny object stands mute, in a mug, on the bedside table. Eighteen-year-old, Seren should be staring at the body of her father, stone-dead beneath a pink sheet, surrounded by her grief-stricken brothers, grand-parents, mother and Labrador. But it's the silver spoon that hypnotizes her. How on earth did it turn up in their hotel? To escape the "tragic circumstances", and the invisible slag heap that has settled in her chest, Seren feverishly sketches the engraved spoon. When her ex-future-alcoholic grandfather points out its coat of arm's resemblance to a tastevin from Burgundy, Seren decides to drive across the Channel to find the spoon's origins. She will need a strong dose of humour and imagination to negotiate the right side of the road, the wrong turns, false starts, wild forests and odd campsites, and to befriend "The French", who occasionally confuse Gallic and Gaulois. As the road ignites memories and unconventional meditations, Seren's candid quest for the Holy Grail leads to a château where History and her own story are deeply connected. And where love and loss can at last be spoken.
With The Spoon, Dany Héricourt has written an unusual and joyful début novel about the end of childhood, loss, bereavement, the birth of artistic vocation, and family secrets.
Of Anglo-French origin, Dany Héricourt grew up in Ghana and the United Kingdom before settling in France. After studying drama in Wales, she contributed to various humanitarian projects then entered the film industry where she now works as an acting and dialogue coach, notably with Eric Rochant, Thomas Vinterberg and Ralph Fiennes. She recently adapted Damian Chazelle's series The Eddy for Netflix. She is the author of three non-fiction books. The Spoon is her first novel.
About
« A whimsical novel, dreamy, tender, and coy. » Le Figaro littéraire
« A deliciously original look at the end of adolescence. » Le Point
« This first novel full of whimsy is a beautiful discovery. » La Croix
« A read that's worth the journey. » Libération
« A truly unique and delightful novelistic object. » La Vie
« A funny and sensitive road-trip of initiation through Burgundy. » Lire-magazine Littéraire
« A certain joyous kind of life instinct. » Le 1 Hebdo
« A luminous and zany novel of initiation. » L'Humanité
« Colorful and very subtle. » Toute la culture