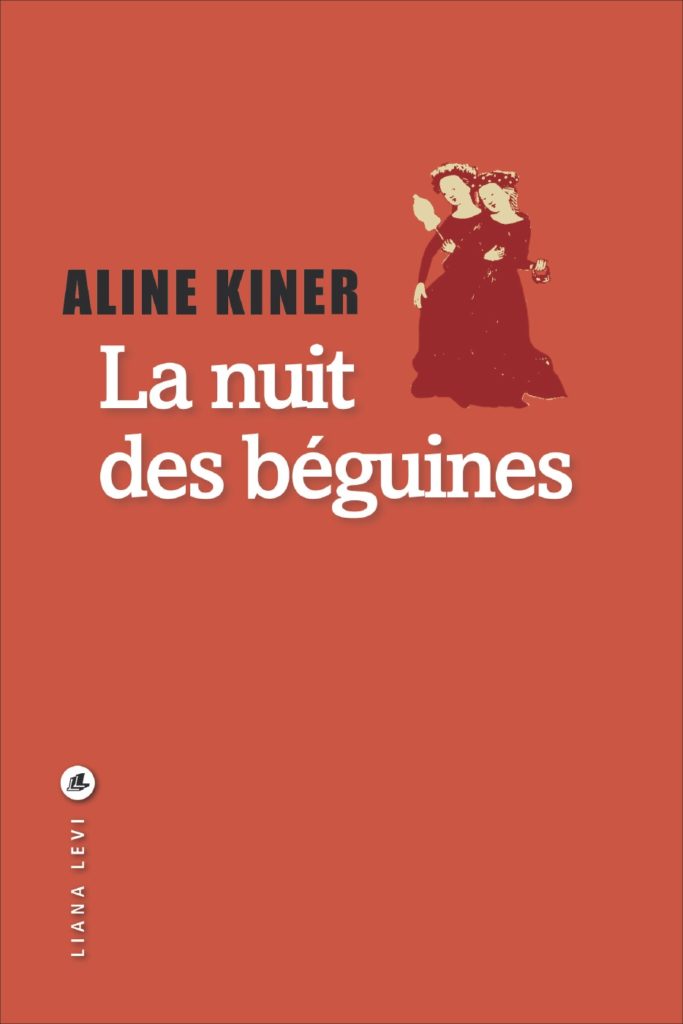 The Night of the Beguines
La Nuit des béguines
103,000 copies sold
Foreign Sales: Italy (Neri Pozza) ; The Netherlands (Ambo Anthos) ; Hungria (Metropolis) ; Spain (Edhasa) ; English language (Pushkin) ; Spanish language (Edhasa)
Film rights optioned
Brilliantly interweaving the high points of the reign of Philip the Fair with the daily life of medieval Paris, intermingling the fates of fictional and real characters, Aline Kiner carries us along in fascinated suspense. A feminine «Name of the rose» that's hard to put down.
It's an enclave in the heart of Paris, until now protected by the king. The great beguinage is comprised of a communal house, a chapel, a hospital, and several rows of living quarters laid out around a garden. For hundreds of single women, pious but secular, this institution offers an alternative to either marriage or the cloister. Widowed or unmarried, rich or poor, they are subject to no rule nor any authority, they may study, work, manage their property, and circulate freely. Ysabel chose to withdraw here twenty years ago. She watches over the hospital and knows all the secrets of plants, nursing bodies as well as souls. For Ade as well, the beguinage is a refuge. Upon the death of her husband, killed in the battle of Courtrai, she settled here, withdrawn from the world. But a newcomer is about to shatter the tranquility of this little universe. One morning in January 1310, Ysabel discovers a wild child in rags at the door of the beguinage. Her red hair is hidden under a coarse kerchief. For red, so it's said, is an accursed color, the color of the devil. Silent, rebellious, Maheut the Red has fled a horrible arranged marriage to the lord of Hainaut, her native region. Since then, throughout the entire city, a sinister Franciscan monk is relentlessly tracking her down… Soon, evil signs multiply around the community. The trial of the Templars continues stirring up gossip. And, a few hundred meters from the enclosure, on the riverside Place de Grève, one of their own is about to be burned: Marguerite Porete, a Beguine from Valenciennes, whose heretical book is at the heart of a secret pact…
Aline Kiner (1959-2019) was born in Moselle. She lived  in Paris where she was editor-in-chief of special issues of the journal Sciences et Avenir. She has compiled numerous dossiers on the Middle Ages and interviewed the greatest medievalists: Georges Duby, Jacques Le Goff, and Claude Gauvard. Editions Liana Levi has published Le Jeu du pendu (2011) and La Vie sur le fil (2014). La Nuit des béguines is the fruit of three years of research and writing.
"Very well documented, building on solid sources Aline Kiner brilliantly juggles history and fiction."
Le Figaro magazine
"Sensitive and subtle in substance, carnal and poetic in form, this Night is a luminous novel ." huffingtonpost.fr
"Aline Kiner leads us with brio into a little known Middle Ages of strong, erudite, supportive, and generous women."
Page des libraires