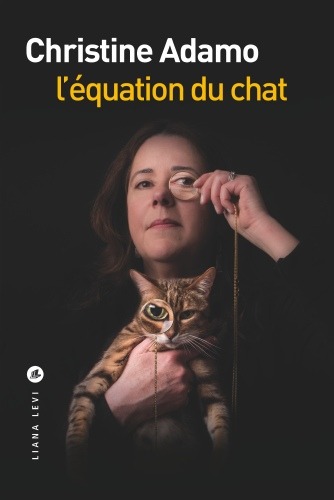 The Cat Equation
L'équation du chat
Foreign Sales : Greece (Ropi)
December 31. The twelve strokes of midnight echo through Cambridge. On one side of the River Cam, a sordid murder. On the other side,  a scientific experiment. January 1, early morning. Hammond McLeod, a young dean at St Andrew's School of Biological Sciences in Scotland, has come to Cambridge to sign an important research partnership. Noreen Hartwick, though supposedly his associate in the matter, is still hesitating, for Doug Sherman, the new director of the university computer laboratory and cosignitary of the partnership, wants to bring in a third party, Laurel Brunner. But she's a specialist in a field that has nothing to do with the two young biologists' project: quantum physics. Shut away in her office, she carries out her experiments on her own… Hammond asks his assistant, Martha, to find a way of thwarting Sherman. And Martha, though a complete novice in the subject, sets out to tackle quantum physics and its mysteries…
In the space of a day, this fast-paced crime novel takes the reader from present-day England to Austria between the wars. Right up to the final dénouement.
[This novel interprets events that, over the course of the centuries, have contributed to the foundations of modern quantum physics, notably the principles laid out in Copenhagen in 1927 by the founders of the subject… Principles so contradictory to what one then knew of the essence of the world that no one really believed it. And which some physicists today attempt to demonstrate through practical experimentation.]
Christine Adamo is a teacher-researcher specializing in environmental information management. She is the author of, among others, three novels mixing science and suspense: Requiem pour un poisson (sold in the Netherlands, Italy, and China), Noir austral (sold in the Netherlands and  Italy), both published in paperback by Folio, and Web Mortem.
« Christine Adamo enters us into an abstruse world through the use of unabated suspense, judicious images, and characters diabolically like us. It's simple yet well-judged writing, in a style that manages humour, at times poetry, and the norms of suspense. Yes, a thriller, but informative and fascinating. » Quatresansquatre.com