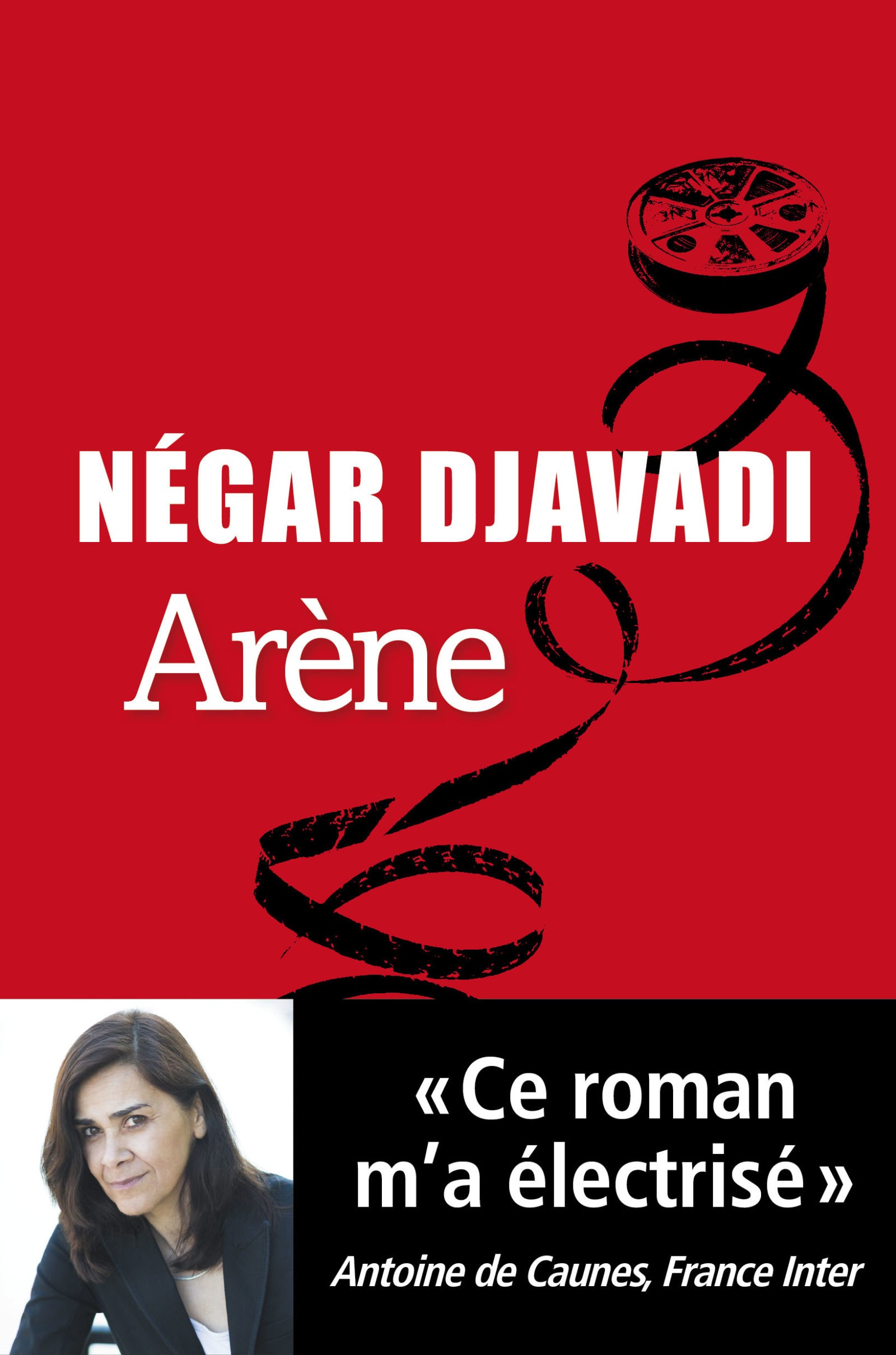 The Arena
Arène
Foreign Sales : Greece (Eikostou Protou) ; Croatia (Meandra Media) ; Germany (Beck)

Film rights optioned

Prix Millepages 2020
Grand Prix des Lectrices de ELLE 2021 (shortlist)
Prix du Deuxième Roman 2021 (shortlist)
Prix Summer 2021 (shortlist)

Foreign publishers of Disoriental
Italy (E/O) ; US/UK (Europa) ; Germany (Beck) ; Spain (Malpaso) ; Romania (Polirom) ; Slovenia (Založba cf.) ; Croatia (Meandra media) ; Latvia (Janis Roze); Israel (Hargol) ; Serbia (JP Službeni) ; Slovakia (Inaque) ; Lithuania (Balto) ; Turkey (New Human Publisher)

Paris in the age of viral videos, in a time of riots. The flashpoint behind it all is an improbable but banal series of events. A series producer, one of those new media moguls, could well be the spark that lit a fire, then fueled by the marginalized. A great, gripping, realistic panorama.
A telephone stolen in a bar in Belleville. A kid in a tracksuit who jostles the customers. A series producer distraught by the loss of his portable. A policewoman responding to an incident filmed by a rebellious high-school student. A secretly filmed video that does the rounds of social media showing the lifeless body of a teenager at the foot of the Louis-Blanc Bridge. Benjamin Grossmann, shaman of the new fiction, and Camille Karvel, the rogue thiever of clandestine images, each in their own way, impact on the Belleville-Jaurès-Buttes-Chaumont neighborhood and light the spark that will set eastern Paris ablaze. A long chain-reaction of events from which no one will emerge unscathed: neither the youths in the tower blocks, nor the cops, nor the mothers, nor the Chinese illegal workers, nor the tele-evangelist, nor the candidate campaigning for the mayoralty. They're all captives of «the arena,» that of a new explosive series.
The reader is carried along by Négar Djavadi's fast-paced plot. Anchored in the complexities of our times, if unfolds in life-sized fiction: Paris, a city overtaken by fear, uncertainty, and absurd violence.
Négar Djavadi is a novelist and screenwriter. Born in Teheran in 1969, she grew up in Paris. Following cinema studies in Brussels, she started out behind the camera as an assistant operator. For ten years, she collaborated in the filming of numerous movies. Her first award-winning screenplay decided her to devote herself to writing. TV films and series followed one after the other. In 2016, she published her first novel, Disoriental, to critical acclaim and real success in the bookshops (130,000 copies sold), translated in a dozen languages, Albertine Prize and Lambda Literary Award 2019 and on the Dublin Literary Award's shortlist 2020.
About
« Négar Djavadi nails the mad challenge of writing a comprehensive novel about the fractures in French society. One of the most powerful French novels of 2020. » Librairie Millepages
« Four hundred electrifying pages, as intense as it is rich. » Le Monde
« A choral novel of a mastery worthy of the Philharmonic. » France Inter Popopop
« A brutal yet intimist text that speaks of social manipulation but also of the battle for survival with the means at hand. » Télérama
« A hit. » France 5 La Grande Librairie
« A choral novel played out at breakneck speed. » Le Soir
« A snapshot of France today. Relentless and fascinating. » Biba
« An urban thriller orchestrated in the style of a Netflix series swept along by fast-paced writing. » La Vie
« As political as it is novelistic. » La Libre Belgique
« Through the weasal words that ripple through every level of society, the author depicts an explosive world where reality is supplanted by the virtual. » Lire
« She examines the inside workings of the news while questioning the notion of truth when it morphs into fiction. » La Semaine
« Arena is a fresco, a profound, raw, and judicious reflection on our relationship to image, illusion, and the manipulation of the masses. » Quatresansquatre
« A real wake-up call! » Mediapart