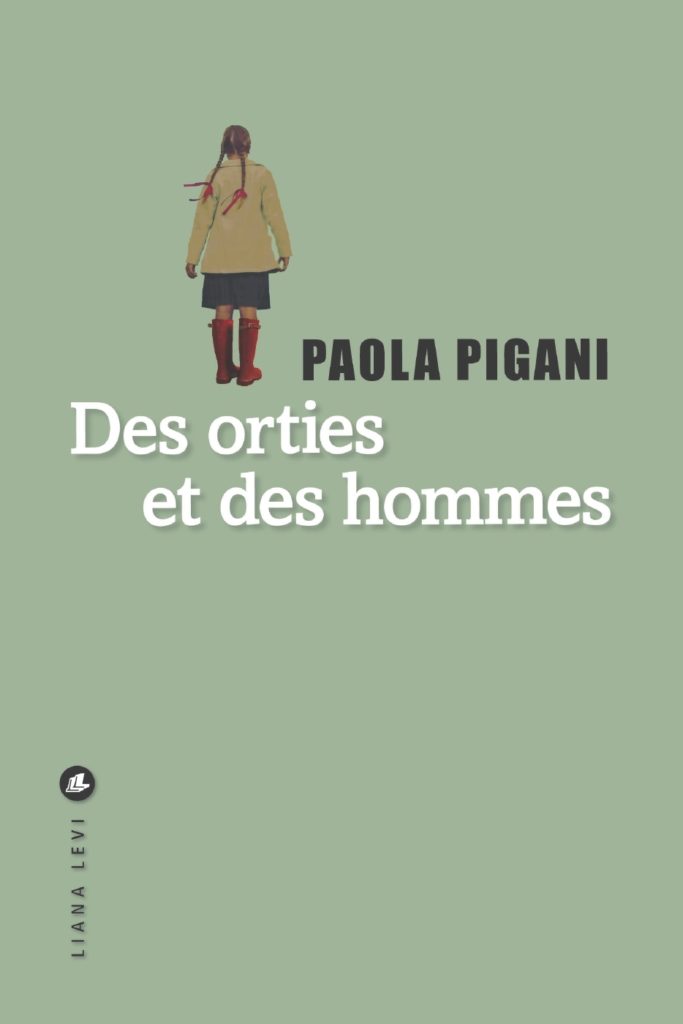 Of Nettles and Men
Des orties et des hommes
Foreign sales : Finland (Aviador)
Rendered in superb writing with poetic melancholy, the story of the daily life of a girl in the Charente countryside of the mid-70s. A life lived to the rhythm of farmwork, adventures in the forest, budding friendships, and the brutality of this environment. From this unchanging French «Far West» emerges a novel of farewell—to rural life and to childhood.
In the hamlet of Cellefrouin in the French Charente, little Pia intensely observes the labour of men, the beasts, the trees—the whole of life buzzing about her. Surrounded by her Italian immigrant grand parents, her livestock-farming parents, and a gaggle of boisterous siblings, she also observes the harshness of this land where one struggles to scrape a living, where farms are being deserted, where a man hangs himself in his shed, where a teenager kills his father. Soon, the walls of barns are covered with posters urging rural locals to «live and work in their own land,» a reminder of their compatriots fighting back in Larzac. A trip to Turin over the summer of 1976 finds Pia for the first time far from home. On her return, after a terrible drought, everything is unrecognisable. Something has died that will never return. Between the echo of chainsaws, the colourful language of the old folk, of the Roma, Turkish, and Polish labourers, and the words of the poets she's discovering, she finds her own voice in which to recount the end of this rural world—and the means of preserving it within herself forever. Without doubt the most personal of Paola Pigani's novels: a vibrant homage to childhood, to nature, to daydreams, to books, and to awakening adolescence.
Paola Pigani was born in 1963 to a family of Italian immigrants settled in the Charente. An early-childhood educator, she now lives in Lyon. She came to writing through poetry, and is the author of several collections. In 2013, her novel N'entre pas dans mon âme avec tes chaussures, published to much acclaim and shortlisted for the Goncourt prize for a first novel, was followed in 2015 by Venus d'ailleurs.
About
« In and of itself, her prose is an homage to the sensibility and finesse inherited from the rugged landscape of her childhood. » Le Monde
« A tender and poetic homage to a childhood in the Charente and to the end of a rural way of life. » La Croix
« Paola Pigani beautifully recreates a humble rural environment. » Télérama
« Her language enchants, her words sensory and carnal right down to their sharp edges. » L'Express