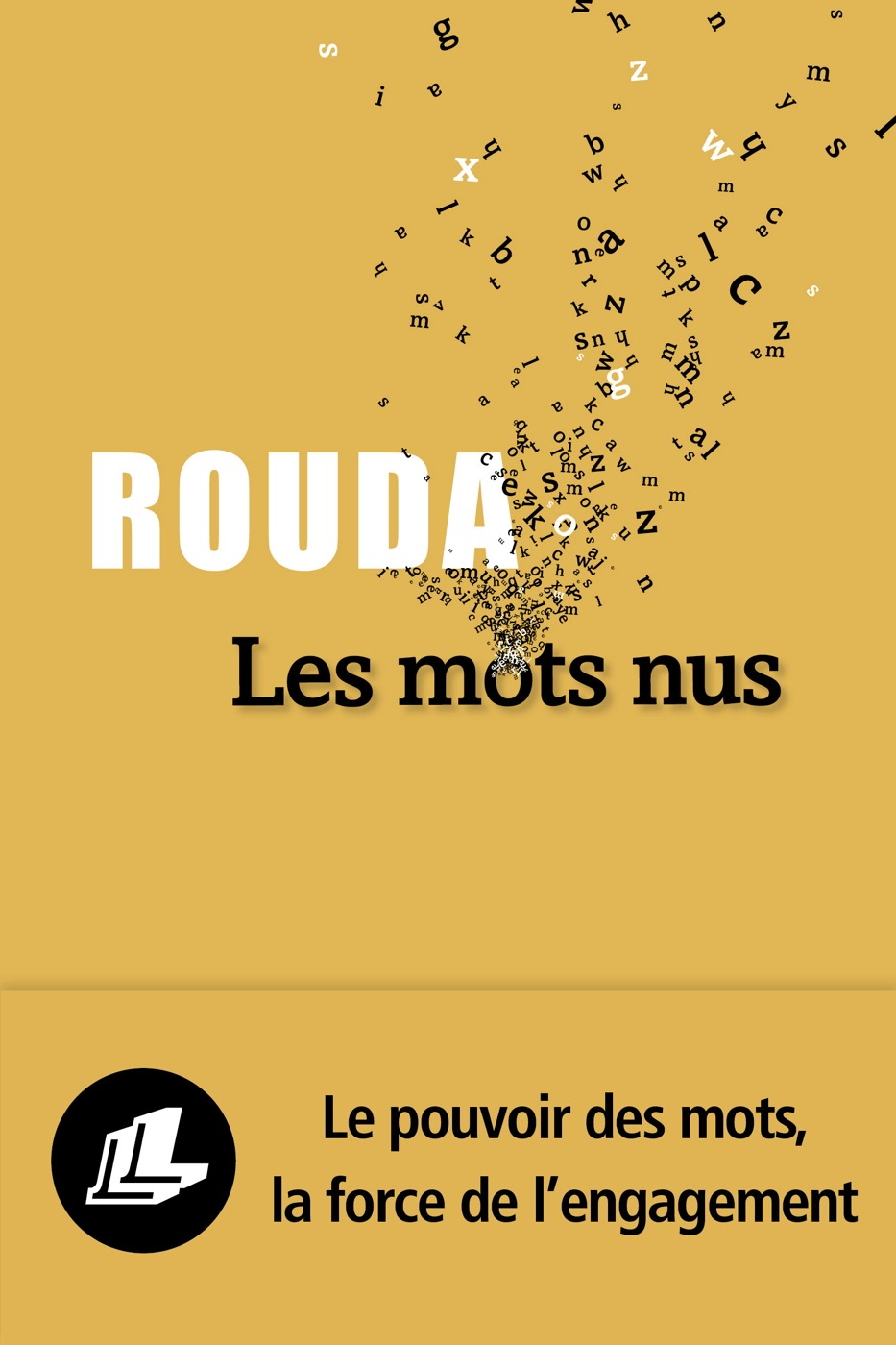 Les Mots nus The Naked Words
A combative, cuttting novel about the cleavages and flaws in our society.
Tender and poetic, it is unwavering about friendships and love that endure forever.
Ben. His monosyllabic name requires none of the usual abbreviations. Unlike his school, the Jean Moulin College simply called le Moulin by the students. Nor like the neighborhood where he grew up which the inhabitants refer to as la Brousse (who'd ever heard of Ernest Labrousse?). It's there that the life of Ben unfolds in the mid-1990s. It's the unevenful story of a young guy who'd never been targetted in the schoolyard when the «hunt for the French» set off. At home, the love of his mother partially compensated for the vituperations and violence of his father. The TV, always on, punctuated his daily life: Chirac and Jospin went head-to-head, with Sérillon commentating and the matinée idol Belmondo parading across the screen.
Fed up with his grey surroundings, he decides to cross the tracks into the city to sit the baccalaureat, then enrols in the Sorbonne. New friends, new reading, new discoveries await him. And, above all, it's Oriane, the girl with the midnight eyes and a tiny little smile, that occupies his thoughts. But the early 2000s bring their own share of wars and violence which will shake up the French political horizon.
In La Brousse, the death of Zyed and Bouna in 2005, constitute one police «blunder» too far. As never before, revolts oganize. Ben rediscovers the girls and boys of his old neighborhood as, at the head of a collective, he travels up and down the suburbs gathering statements of their grievances. Whether they like it or not, he intends to read them to the National Asssembly and take back control of the people's voice.
Rouda was born in Montreuil, France, in 1976. A pioneer of the slam movement in the 2000s, he released several albums (Musique des Lettres, 2008; The French Guy, 2016), and collaborated amongst others with Grand Corps Malade and Oxo Puccino. Committed to exploring all facets of the oral and written word, Rouda regularly leads writing workshops with his collective 129H and does script developments for TV. The Naked Words is his first novel.
About
« Reading this first novel of great condensed power reminds one of Annie Ernaux's Années. » Le Monde des Livres
« Rapid, effective language bursting with imagery. » Côté club, France Inter
« In this first novel there is as much vitality as anger. » Libération
« A cross between the youth of recent years and social struggles. » La Fringale culturelle