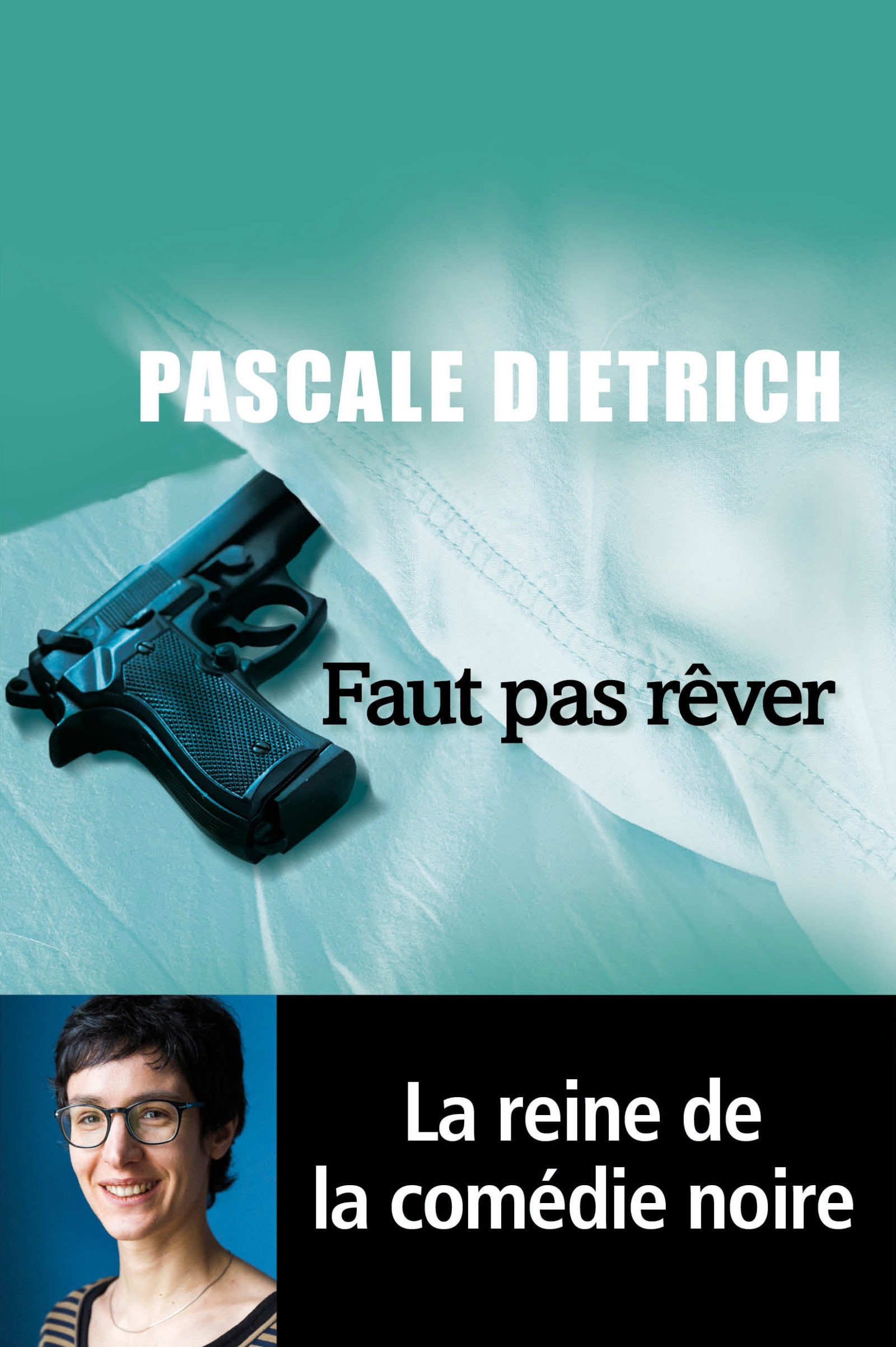 In Your Dreams !
Faut pas rêver
All rights available
Foreign sales for "Les Mafieuses" : Spain (Tiempo de papel), Korea (Munhakdogne)
A formidable comedy, as wacky as it is dark. A surreal investigation, with nothing less at stake than discovering where the truth lies in our nightmares. A guaranteed journey through troubled waters, whether conscious or repressed.
At last, Louise has met the man of her dreams. Intelligent and caring, Carlos left Spain to practice as a midwife in Paris. There wouldn't be the slightest shadow over their relationship if it weren't that, at night, he becomes violently agitated and talks feverishly in his sleep (in Spanish). In the morning, he claims not to remember anything about it. What's behind this talk in his sleep? To allay her suspicions, one night Louise slips a recorder next to his pillow without him realizing it. Having gathered the stuff of his nightmares, compiled, translated, and analysed it daily with her friend Jeanne, she's faced with the disturbing evidence: Carlos is reliving a crime he seems to be involved in. The clues to the victim, the location, the recriminations between him and his accomplices are undeniable. Does this recurrent nightmare about a crime make the dreamer a suspect? The two women decide to carry out an investigation on the spot, in Spain. In Marbella, they work their way through the low-life bars of shady neighbourhoods with a photo of Carlos in hand. But they don't go unnoticed, and things soon take a menacing turn.
Pascale Dietrich was born in Tours, France, in 1980. As a sociologist at Paris' INED, her day job focuses on marginalised populations and inequality. In her other life as an author, she has written several novels that toy with the thriller, including Le Homard (In8, 2013), and Une île bien tranquille (Liana Levi, 2016; Piccolo, 2017). Les Mafieuses (Liana Levi, 2019, J'ai lu, 2020), winner of the « Prix des lecteurs » at Quai du Polar 2020 and French «Roman Noir» Prize at the 2020 Beaune crime film festival, created great interest and is currently being adapted for the screen.
About
« She refreshes the novel of the criminal underworld through the comic collision of two worlds. » Le Monde
« Energized by dark humor, a sparkling and original story you won't be able to put down. » Le Parisien
« Sheer comedy. » Elle
« Intelligent, funny, and punchy. Everything to please. » Libération
« Once again, with dark humor and a keen sense of pace, Pascale Dietrich gets it spot on. » L'Obs
« Singular inventiveness and mischievousness that never fails. » France Inter
« This clever, sparkling crime novel is a little gem of humor–black humor, of course. » Le Figaro Magazine
« A rock and roll adventure, fizzing with wicked wit. » Paris Match
« The feminism here is tender, funny, and seditious. » Le Point
« With a handful of novels and short stories, she has succeeded in constructing a style apart in crime fiction. » Télérama