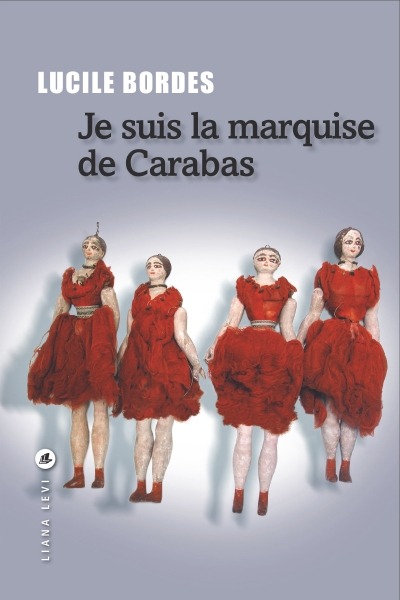 I Am the Marquise of Carabas
Je suis la marquise de Carabas
One afternoon, a young woman begins asking her grandfather questions and, listening to him, unearths her family's unsuspected past : they are descendants of the Pitous, a famous dinasty of puppeteers who crisscrossed France with a surprisingly modern theater company. As the inheritor of this unusual story, the narrator imagines the halycon days of their journeys as traveling entertainers : the founding of the theater by Auguste, who leaves his job as a grocery boy in 1850 to follow the puppeteers ; their success at the turn of the century, brought about by Emile, a gifted director who incorporates the technological innovations of the era into the theater ; and their final transformation as the family settles down in the Loire and makes the transition into film. As a counterpoint to this history, the narrator sketches a sensitive portrait of her grandfather, of his last days, and perhaps of his regrets…Emphazing the art of elliptical storytelling over historical precision, Lucile Bordes achieves a narrative tour de force of poetic fantasy, sharing with us a century in the life of an extraordinary family – her own.
Lucile Bordes was born in 1971 in the Var region of France and now lives in La Seyne-sur-Mer. A lecturer in French language and stylistics at the University of Nice, she also runs writing workshops in the area. I Am the Marquise of Carabas, her first novel, is inspired by her grandfather's remarkable memories. It was with him that the family history came to a definitive crossroad: "all fairground entertainers before him, all teachers after!"
"A sparkling book that recounts a whimsical story, brilliant and poetic." Lire
"A really successful first novel." Psychologies
"These marionnettes come so much to life over the course of the story you find yourself hating the cinema that is to kill them off." Le Figaro Madame
"Not all family secrets are shameful, some are magical. Follow Lucile Bordes without hesitation. And let the show begin…" Coiffard Nantes
"A magnificent interweaving of the enchantment of theatre with the quest for a family's past. Riveting!" Le Livre écarlate, Paris
"Very beautiful and sensitive, a lively evocation of a family history over the course of three generations. It reads like an adventure story." Le Grain des mots, Montpellier
About