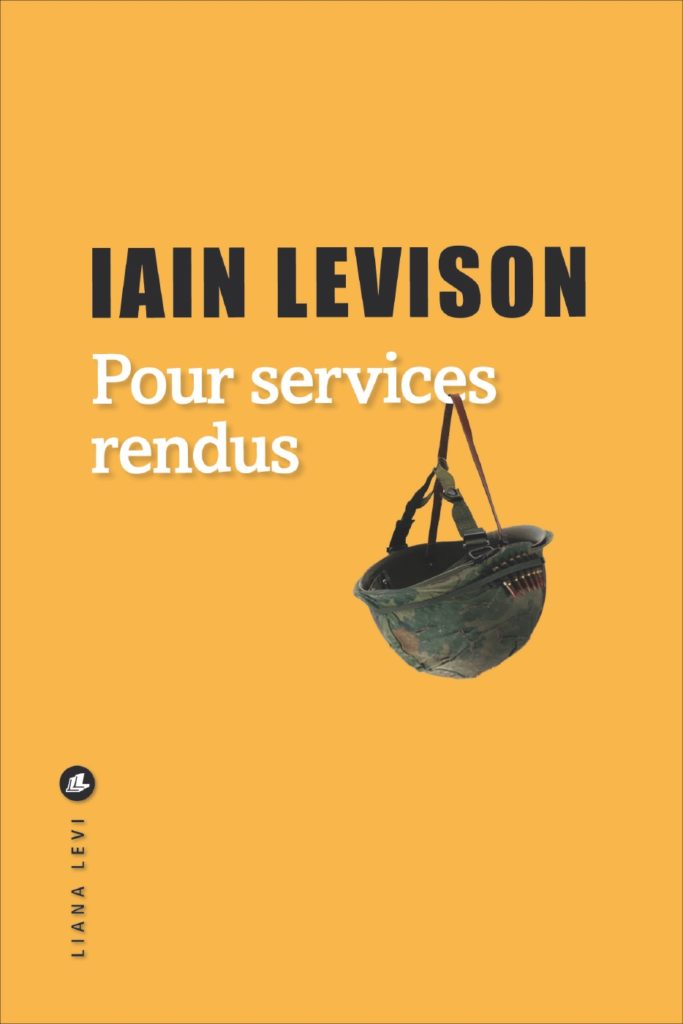 For Services Rendered
Pour services rendus
Foreign sales : all rights available
A reflection on the little and big compromises that determine the fate of men. Levison's darkest novel.
In 1969, in the north of Saigon, Sergeant Fremantle commands an American regiment. When, on his first tour of duty, the young recruit Billy Drake makes an error that could have proved fatal, the sergeant bails him out. Some time later in a rice paddy, Vietnamese peasants are massacred in error. Labeling the peasants as dangerous Vietcong, the affair is quickly wrapped up in favor of the Americans. Forty-seven years later, Drake is running in senatorial elections, while his old commander Fremantle is vegetating in a Michigan police station. To attract the Veteran electorate, Senator Drake makes play of his war exploits in Vietnam… But an ex-soldier, surely prompted by his political opponent, publicly contests his version of events. Drake's PR manager goes to find Fremantle to get him to support the senator on television. Fremantle knows that it's a lie, but the prospect of gaining the leverage he needs to advance his position in the police decides him. He plays along with it. But one little lie leads to another… How far is he willing to compromise himself ?
Iain Levison was born in Scotland in 1963 and moved to the United States in 1971. Following his university career, he worked for ten years in various menial jobs which served as the inspiration for his first book A Working Stiff's Manifesto. Success came in France with Since the Layoffs, and his subsequent novels, funny and scathing critiques of American society. Two have already been adapted for the screen (Since the Layoffs and The Cab Driver), others are in the process of adaptation.
About
The press on previous books
"Engaged irony." Télérama
"Levison is minimalist and grandiose at the same time." VSD
"A vitriolic critique of contemporary American excesses." Lire
Previous books sold to
The Cab Driver: Deuticke, E/O, Europa
Mindreader: Deuticke, De Geus