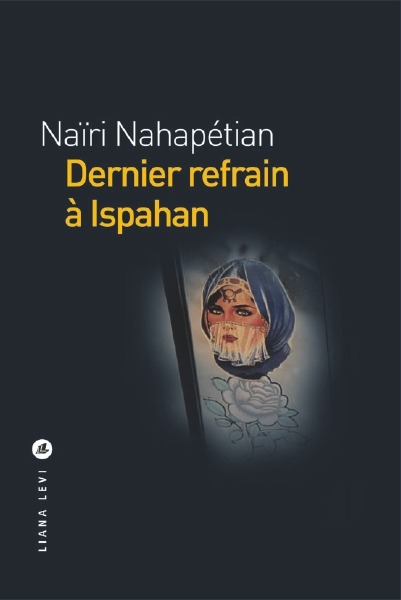 Final Refrain of Isfahan
Dernier refrain à Ispahan
Foreign sales :Czech Republic (Host Nakladatelství)
Roxana, a famous singer of popular music, fled Iran after the fall of the Shah when the Islamic Republic banned women from singing in public. Having returned to her hometown of Isfahan to give a clandestine performance, she is found murdered in a disused theater. Silk tulips, the symbol of the martyrs of the Revolution, have been conspicuously left at the scene of the crime. Twenty-four hours after her death, another young Isfahani singer is killed, this time in the parking lot of a clinic, the workplace of Mona, a militant midwife and Roxana's childhood friend.  A bouquet of tulips is found near her body. Who could have wished to reduce these women to permanent silence? And could the staging of the murders, suggestive of a serial killer, have been designed to cover up political crimes? These are the questions Mona asks herself. It's at this point that Narek, the young journalist hero of Who Killed Ayatollah Kanuni?, is called in by the Minister of Islamic Guidance to cover the story. It's clearly a pretext to get him away from the demonstrations in Tehran against the electoral fraud… but how can he refuse…?
As in her previous novel, Naïri Nahapétian tackles major themes in Iranian current affairs: the condition of women, the corruption of the Revolutionary Guard (Pasdaran), the 2009 electoral fraud, and the resistance of the Iranian people at whatever the cost.
Naïri Nahapétian was born in 1970 in Iran, a country she left following the Islamic revolution.  During a few years as a free-lance journalist, she undertook many reporting assignments in Iran (for the review Arabies, Le Journal de Genève, Le Nouveau Quotidien, Politis, Charlie Hebdo, Témoignage chrétien, etc.).  She currently works for Alternatives économiques, and in 2006 published an essay entitled L'Usine à vingt ans.
Her first novel, Qui a tué l'ayatollah Kanuni ? has also been published in Sweden (Sekwa),
The Netherlands (Querido), Spain (Alianza) and Ukraine (ECM media).
"The thriller likes to push the boundaries to take the pulse of a society. With Naïri Nahapétian, today it opens the door for us to the very opaque Iran of Mahmoud Ahmadinejad. This novel, fizzing like a large glass of Parsi-Cola, juggles from start to finish with the paradoxes of a nation more complex than one might think." Le Figaro Magazine