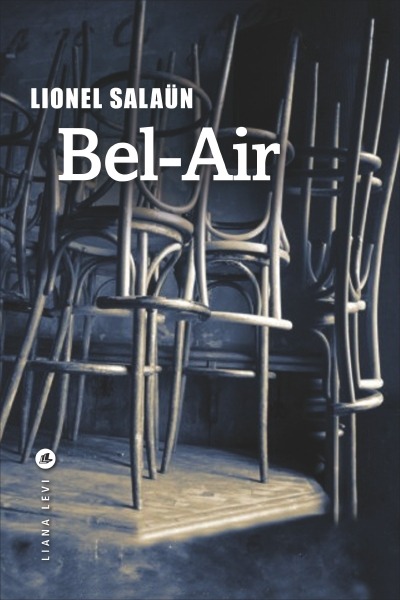 A moving novel of adolescence, friendship and love, of wasted youth, misunderstandings and the passage of time.
On the outskirts of a small town in France in the 1950s, two friends, Gérard and the narrator Franck, live in the working-class housing project of Bel-Air. Once as close as brothers, over a period of four years, the two boys grow apart. Gérard, the only son of café owners, a racist fascinated by guns, dreams of serving his country in Algeria. As for Franck, raised by his mother after the desertion of his father, he hopes for nothing more than freedom. A new world opens up to him, thanks to Mr. Louis, a civil engineer crazy about jazz, and Cathy, the girl he falls in love with. When Franck receives his call-up for military service at the front in Algeria, he decides to do a break-in and run away with Cathy. But the police catch him red-handed: he will spend the next fifteen years behind bars. Forty-five years later, Franck has contented himself with the undemanding job of hotel night-watchman. With the housing project about to be demolished, Franck returns one last time to settle old scores with the one who surely betrayed him. It's then that Gérard reveals it was Cathy who, caught by her parents with suitcase in hand, was the cause of his arrest. She was sent away to the south of France where she had had his child. In this touching novel, we once again find the style and themes close to the heart of the author of The Return of Jim Lamar : coming of age, brotherhood and loyalty, racism and war, social conditioning and the thirst for freedom.
Lionel Salaün lives in Chambéry where he was born in 1959.  In order to devote his time to writing, he worked a string of odd jobs, from warehouseman or aquarium builder to sardine fisherman to photographer. His first novel, The Return of Jim Lamar, has been awarded twelve literary prizes.
"A story of youth, male friendship, and betrayal in the France of the fifties." Livres Hebdo
"A deft and brilliant portrait of France at the birth of its housing projects and in search of its ideals at the outbreak of the war in Algeria." Transfuge
"Lionel Salaün confirms his talent and his profoundly humane treatment of his characters." Pages des libraires
About