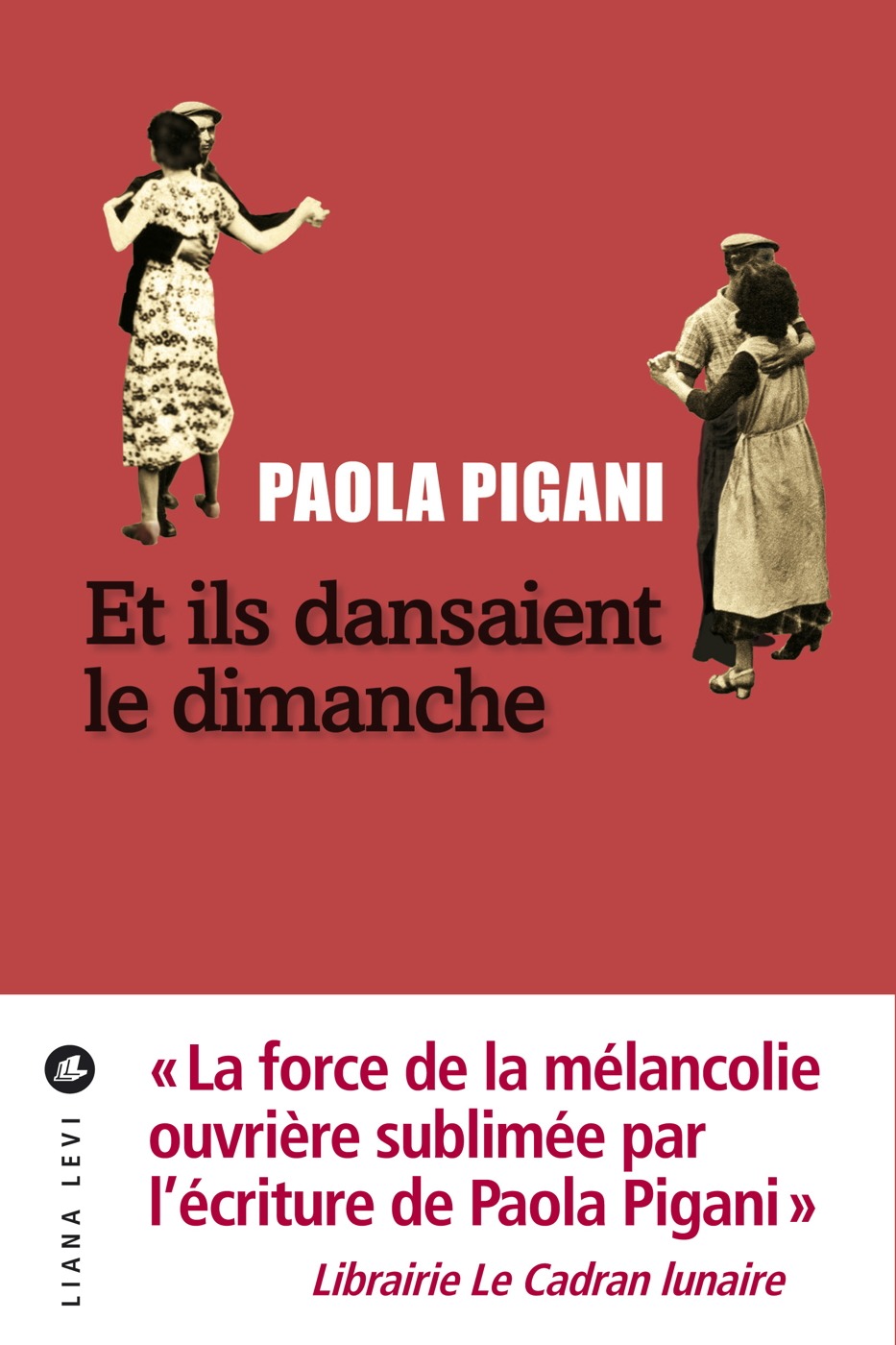 And on Sundays They Danced
Et ils dansaient le dimanche
The chronicle of a humble life woven of private and collective struggles in a model workers' housing estate, as gray as it is cosmopolitan, during the long crisis years of the 1930s. A novel that brings to life a chapter in Lyonnaise working class memory, less well-known than its legendary silken past.
On her arrival in Lyon one day in 1929, Szonja had no idea what to expect. She'd got on the train simply to follow her cousin and flee a Hungary with no future. Her life is immediately swallowed up in viscose production, an industry in full swing and in need of a workforce: in France, women had taken to this new cheap «silk». The company, La Sase, provides for the basic needs of each recruit: a job in the factory, a room in its residence hall, a chapel, a few amenities, and a meager salary. Without complaint, she withstands the over ten-hour shifts in the workshop monitoring the viscose being transformed into yarn amid chemical fumes. Until, thanks to Elsa, the fortunata, she breaks out of this prison and, soon, escapes an over-hasty and violent marriage to Jean. Again thanks to Elsa, she's gradually adopted by a lively group of Italians. On Sundays, the little group knows how to party: they grill fish they catch in the river, and they dance. They talk politics too. Since February 1934 and the layoffs, demonstrations become the occasion to get together in Lyon for the protest marches. Szonja realizes she can't let her comrades down, nor Marco in whom she's awakened feelings, nor the Popular Front which is gaining strength. The outcome is their collective and united future.
Paola Pigani was born to a family of Italian immigrants settled in the French Charente. After working in education, she devoted herself to writing, regularly publishing poetry collections. In 2013, Liana Levi brought out her first multi-award winning novel N'entre pas dans mon âme avec tes chaussures. Her next two novels, Venus d'ailleurs (2015) and Des orties et des hommes (2019), were hailed by both critics and the bookshops. She lives in Lyon, France.
About
« With this book, Paola Pigani breathes life into these archives of the workers' estates of Lyons. » Franceinfo
« With great finesse, this novel pays tribute to workers' housing estates, and their collective and personal battles. » Le Pélerin
« A panorama of humble life in the Europe of the 1930s. » Le Progrès
« With great dignity, this novel quietly resurrects those discreet lives in all their dimensions. » L'Usine nouvelle
« A book where fraternity and community remind us that tomorrows can still sing and workers dance. » La Marseillaise
« Indispensable for the new literary season. » Page des libraires