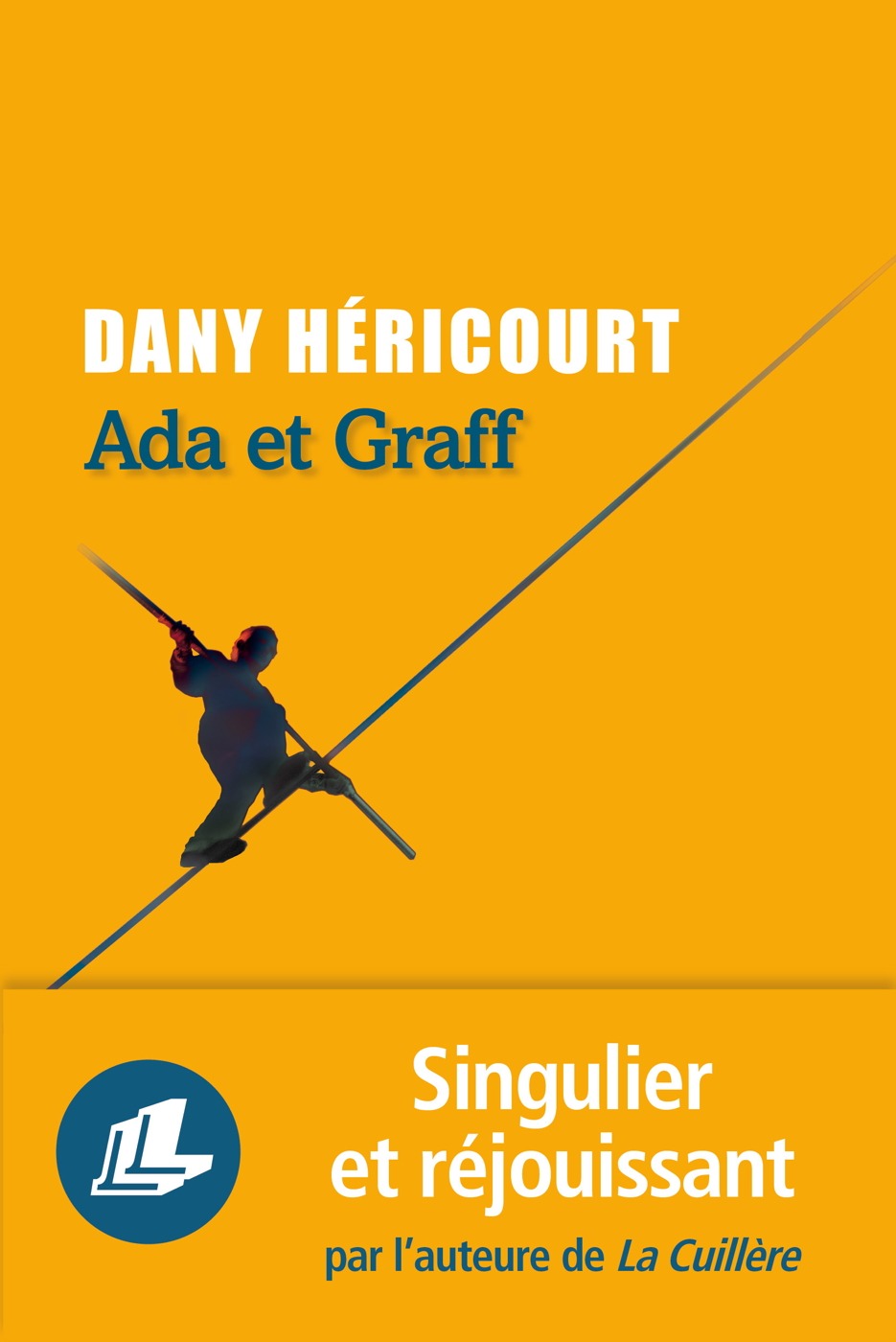 Ada et Graff Ada and Graff
All rights available
Option publishers : Italy (Solferino) ; Russia (No-Age)
A novel that tells the story of life beginning again and love at seventy, in which we rediscover the whimsicality and singular universe of the author of The Spoon.
It's market day in the village of La Roque in the French Cévennes. This August morning, Ada is performing her daily ritual, a swim in the river and a trip into the village. She knows that, once again, she won't get a chance to see her daughter. It has been almost ten years since this elderly English lady, now a widow, had been waiting for Becca to agree to free herself from the clutches of the Simple, a community of fanatics. Little does Ada suspect that the boundaries of her world are about to explode in pieces. The night before, there had been an accident while the circus was dismantling its tent. An old man in the troupe had had a fall. With his arm and a leg in plaster, Graff is forced to abandon the tour. For this former tightrope walker, this seems like the end of the road, there in an empty field at the bottom of Ada's garden. For both Ada and Graff, life seems to have come to a stop, the future a firmly closed door. But she sets to work to rejuvenate their battered lives and offer them an unexpected gift. Old age seems to roll back light years.
Ada and Graff is a delicate, offbeat love story set between the Massif Central, the island of Anglesey (Wales), and Central Europe.
Of Anglo-French origin, Dany Héricourt grew up in Ghana and the United Kingdom before settling in France. Following theatre studies, she became involved in humanitarian work. Today, she works in the film industry as an acting and dialogue coach. She has notably collaborated with Eric Rochant, Thomas Vinterberg, and David Cronenberg, and adapted The Eddy for Netflix.The Spoon, her first novel published in 2020, attracted much notice.
About
« With great lightness of touch, Dany Héricourt sails without a hitch through the perilous waters of the second novel. » Le Monde des livres
« A novel about love and rebirth. » Le Figaro littéraire
« Ada and Graff tells a story of freedom and love through two luminous offbeat characters. » L'Auvergne agricole
« Delicate writing with touches of humour and mockery. » Paperblog
« The quest of some may well correspond to the dream of others, the goal being to be free and to love one another as one sees fit. » La Presse de la Manche
« A very beautiful love story marked by self-acceptance with all ones flaws. » Librairie l'embarcadère, Saint-Nazaire
« A luminous novel about love and freedom involving two endearing offbeat characters. » Librairie les Cahiers Lamartine, Les Sables d'Olonne
« A superb transgenerational novel. » Librairie Montbarbon, Bourg-en-Bresse